Hi there, Snafflz is a relentless team of IT savvy and future-facing event organisers based in London. We're here to help. How? By focusing on something no event can do without - guestlists. At the moment we're working hard on features to make event-goers more passionate than ever about events, and empower event promoters to concentrate in what they do best: creating unique live experiences.

Did we mention we love guestlists?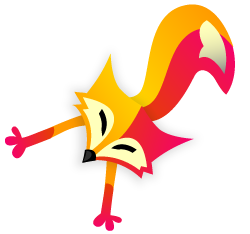 @snafflz
Founders
Christian Dvorak
CEO @christiancandid

In the nineties, Christian, a devoted lover of electronic music, DJ and shaker of the Vienna event promotion scene, founded the renowned indie label, Klein Records. He subsequently went on to become one of the first digital music promotion pioneers. He's since licensed tracks to accompany furious AAA video game titles and stirred up the Mac OSX soundscape. Christian's music event promoter days and love of smart digital solutions inspired him to co-found Area Now, a location-based party finder for Londoners' iPhones. Now, Christian and his team are working towards making Snafflz a global spearhead of innovative event promotion beyond ticketing.


Dr. Barbara Lippe
CCO @blippchen

Tokyo dance show organiser, Babsi throws her heart, soul and aesthetic eye into the mix. An intrepid startup girl by day, she's a DJ, club host and space pirate captain by night, even, allegedly, starting a roundabout riot. Dubbed the Björk of Virtual Worlds in her role as award-winning art director for the Pre-Facebook social game Papermint, Babsi went on to co-found the party-locator app, Area Now. Having a PhD in Games Studies also set her in good stead to co-programme Europe's biggest game industry conferences and start-up festivals. You can sometimes catch her turquoise-haired figure making guest speaker appearances at conferences worldwide.


Team
Nick Luscombe

Business development for smart tools serving event organisers is his second passion. A music maniac since his teens, Nick went on to become one of the UK's most influential radio DJs presenting for XFM and NME Radio. Nick is the former head of editorial for pan Europe at iTunes, event curator for the ICA and music marketing consultant for the BBC and British Airways. Yet he still finds time to play festivals worldwide - even that little known one, Glastonbury.


Patrick Galster

Perfectly understanding the needs of event organisers as well as technological solutions to their problems his 10+ years in digital marketing and communication in the technology field are a prime backing for his passion for sales of products he believes in. He is an avid DJ and devoted event goer who is always on a guestlist somewhere.


Suzanne Barrett

Su is the sunny face of customer happiness, a charming tamer of project management and always here to help. With 16 years experience in enterprises such as Royal Mail, Cable & Wireless, Axxon Telecom and PricewaterhouseCoopers, the New Order devotee and classical pianist knows how to troubleshoot problems with style and efficiency.


Peter Kovacs

As the lead in the engine room and the drummer of a rock band and the, nothing can stop this man and his crew. Peter won the 2010 Mobile App of the Year award in Hungary with his first iOS app, which featured a Google App Engine backend and provided prime technology for Europe's best voted music festival, Volt and Balaton Sound.


Yuhi Nakano

Head of a mystic record & event label publishing rare Japanese musical and cinematic oddities for the UK market, Yuhi is also a CSS/Javascript specialist contributing to the El Mysterioso collective and Tomato. He's a prime source for insider industry updates from Japan and we're happy to have gained him as enthusiastic Snafflz ambassador. He's the son of a Japanese rockstar, but that's a secret.



Snafflz is based in London,in a city known as the world's premier event hub. Snafflz is already backed by a superb range of international supporters, too, and that's because our service is built by a team of true events-industry insiders, fully experienced in the workings of guestlists - an enigma for the vast majority of people. We are committed to the vision of creating a global brand for innovative event promotion and management.

Join the crew!

Snafflz is made for event organisers.
By event organisers.